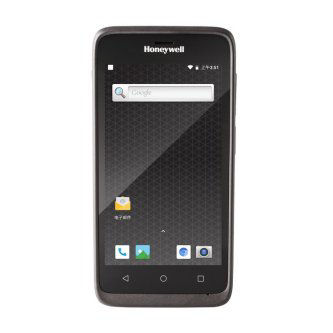 Honeywell Scanning & Mobility
Android 8 with GMS,WLAN,802.11 a/b/g/n/ac,
List Price: $1,213.91
(Request quote for discounted pricing)
In Stock: 92 Available
Small businesses need a tool that will help their mobile workers get more done in less time – working more effectively and efficiently every day.
The ScanPal EDA51 mobile computer is that tool. With a fast Qualcomm Snapdragon SDM450 processor and robust wireless connectivity, your workers can access crucial business apps and information when they need it – and provide the best possible service to your customers.
Key Features:
• Investment Protection and Lower TCO
• Intuitive, Easy to Use Design
• Easy Data Capture with Integrated Scanner
What's in the box:
Mobile computer, battery, USB charger;
Warranty:
1 year; – Android 8 with GMS,WLAN,802.11 a/b/g/n/ac, N6603 engine, 1.4 GHz 8 core, 2GB/16GB Memory, 13MP Camera, Bluetooth 4.2, NFC, Battery 4,000 mAh, USB Charger, Grey, US