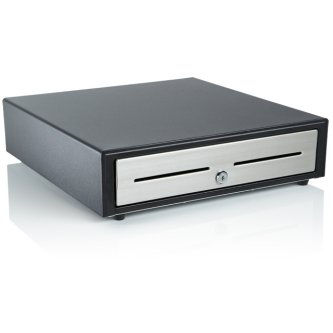 NCR
US CASH DRAWER TILL (5B/5C)
List Price: $0.00
(Request quote for discounted pricing)
In Stock: 104 Available
NCR RealPOS™ Cash Drawers are designed and manufactured to the highest quality standards and tested for one million life cycles. Our design includes special features to prevent power surge damage, an emergency release latch, and an open drawer detection feature. The cash drawer is an integral part of your point-of-sale (POS) solution. The NCR RealPOS cash drawers are built to last and will help you ring up those sales for years to come.

Offering consistency you can count on
To ensure the highest quality and reliability, NCR RealPOS
Cash Drawers undergo comprehensive environmental and
compatibility testing and are manufactured under strict
standards. NCR places great emphasis on ensuring our cash
drawer components remain consistent over time to support
the longer lifecycles that retailers expect.
Developed with the highest standards
All NCR RealPOS Cash Drawers are designed to give
retailers peace of mind, incorporating components such as
an emergency release latch and a microswitch for drawer
open detection. Since cash drawers require a high amount
of voltage to accelerate the drawer open, NCR's solenoid
design helps protect the drawer and other POS components
from high-voltage spikes. – US CASH DRAWER TILL (5B/5C)